Wine with your own label, the olive harvest picking with a group of friends, only the sound of birdsong, views to die for.
These are just some of the factors that make the ideal rural overseas home. Let us at The Viewing talk you through what makes the best possible rural home allowing buyers to focus their searches and vendors to best present their homes.
WHERE
Firstly lets look at location.
Typically buyers don't want to be more than 1.5 hours/ maximum 2 hours from an international airport.
Under an hour will be most requested.

A luxury home for sale in the countryside can be highly desirable
And, lets not get too carried away with the 'off the beaten track' feel of the property. 80% or so of buyer enquiries want a 'rural' home but want to be 'walking distance from a small town or village'. Properties located down 4km of unpaved road don't tend to appeal to everyone so as the vendor ensure you give a good explanation of all the services closeby to your property.
COMFORTS
So you are deep in the countryside, you're starting to feel 'at one' with nature, how rustic do you want the house? Well actually probably best to focus your property search on properties where the 'natural feel' is experienced in the surroundings rather than the interiors of the actual house.
We are currently seeing most interest in rural luxury homes where state of the art facilities, such as the following are integrated alongside charming original features such as stone fireplaces, beamed ceilings and terracotta flooring.:-
Grandiose bathrooms with double showers and vast free-standing bath tubs
American style kitchen-diners
Air conditioning
Full automation, Wi-Fi, Audio-Visual technology
Security systems

An award-winning Ibizan property's kitchen: listed on The Viewing
Turnkey properties providing the utmost in modern comforts whilst giving a sense of countryside and history are what buyers want at present.
If you are selling a rural home, making some of these improvements could help sell more quickly. Luxury property seekers expect prospective homes to be completed to a high standard. Renovating or updating the kitchens and bathrooms yourself, for example, will maximise your chances of selling as well as achieving a better sale price.
THE VIEW
Buyers, focus your property search on homes for sale with fabulous views. Vendors, enthuse about your view when you start marketing your property and include those photos that show off the view. Views sell houses!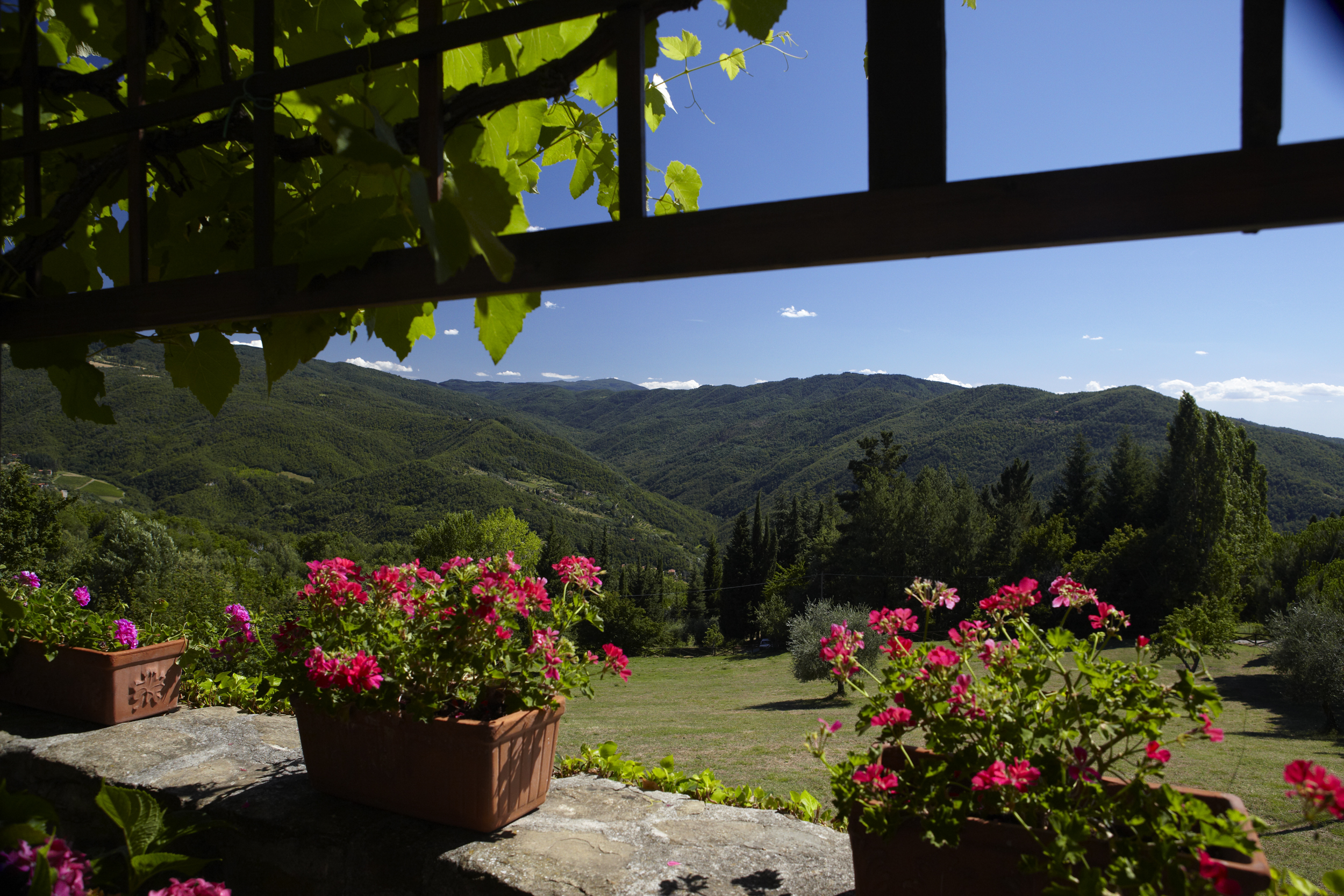 Views of Tuscany from a luxury property listed on The Viewing
Buyers should bear in mind that those really far reaching views could be due to being on top of a hill – great view but very exposed and inhospitable during the winter months.
LAND
Your 'landed estate'! How 'landed' should it be?
Well there will be those buyers who want to proclaim that they own a 50 hectare luxury estate but, in reality, they will be looking for 50 hectares of easy-to-maintain land for example woodland. If you are selling a property with significant land it is worth ensuring that the land is maintained and cultivated by a formal agreement with a local farmer and this agreement can be passed to the new owner.
The risk averse property buyer is likely to focus on real estate with two hectares or less but look out for properties with a few olive trees or a hobby vineyard. There is nothing nicer than producing some of your own wine or your own olive oil. 100 olive trees, in a sharecropping agreement with a local farmer will give you around 50 litres of olive oil per year – your salads will have never tasted so good and what a great Christmas present to give friends - a bottle with your family crest on the label!
Vendors, when trying to sell your home don't forget to make mention in your description of any olive trees, vines, orchard, vegetable patch – these are the elements of your property that bring the dream to life of the perfect rural lifestyle and will appeal to prospective buyers.
Look out for the key features list when listing your property with The Viewing - select as many as your want - we've got all those features covered!

Some of the rural key features you can select when selling your house online with The Viewing
At The Viewing we understand the desires and requirements of international buyers so look out for our feature icons! Start your search and/or list your property on The Viewing today.