Choosing an estate agency to market your overseas home? With avg Euro 72,000 agency commission due on the sale of a Euro 1m property, this is a decision you need to get right. Here is how.
Euro 72,000 euros is the standard amount paid to sell a Euro 1m property in Europe and this is just the agency commission! Then you have legal fees, notary fees, survey fees, removals fees etc. (The 72k is broken down as follows 6% commission with 20% vat.) Ok yes the percentage rate of commission can vary from one country to another – 5% or 6% in France, in Italy the 6% is split between buyer and vendor, 3% is the recommended rate in Spain but more is often charged, etc).
So you are about to put your property on the market? How are you going to market you property to find a buyer? Confused by how estate agencies operate for second homes?
Read on and let us unravel how the overseas property market is structured and how to make that all important choice of agent to represent and market your property?
Where to start? Firstly it is important to understand the different types of agencies operating in the overseas property market. These can be split into three categories:
small independent local agencies
big international property groups
commission free online agencies
To help you choose, here are the PROS and CONS of the different options available to you.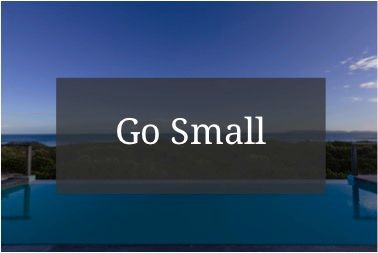 The small local agencies tend to be those well established agencies you find on the high street or promenade of the tourist town closest to your property. These agencies usually have good local knowledge and longstanding reputation amongst the ex-pat and foreigner property owners in the area. These are the agencies that could be described as 'old school' - they know their stuff, they have handled lots of sales but where you need to dig deeper is how wide is their international marketing and understanding? In a market where the buyer of your home could be any nationality you need to know where do they market their portfolio outside of the immediate local area? A shop window isn't enough. What web marketing channels do they use? This is often where they will fall down.
Onto those big international groups. The local partners of these groups started life as small independent local agencies which were spotted by the big groups and signed up as their affiliate local partners. You may be interested to know that very few of the big groups' local partners are under the same company ownership; in most cases the local affiliate is an independent company just working under a split-commission fee arrangement with the international group allowing them to use the big international brand on their brochures and shop front and/or in some cases the local offices work under a franchise agreement with the big group. The local office is able to work under the big brand and market all their properties through the big group's marketing channels in return for 50% of the commission on all sales.
If you decide you want your property marketed and sold by a big international agency, be sure to speak with both the local affiliate office and the head office too. It will be the head office that takes care of the marketing of your property whilst the local agent will coordinate the viewings and the ultimate sale. It is the expertise and experience of the local office which will get you through the contractual stages and to the notary's office but don't expect the local team to understand the marketing, PR and advertising opportunities available to give your property the exposure it needs to find that buyer in the first place.
A word of advice, it isn't a given that there be absolute consistency of quality across all local affiliate offices of the big international groups, some local offices have decidedly better reputations than others. Make sure you feel absolutely confident in the expertise of both offices and their combined commitment to sell your property.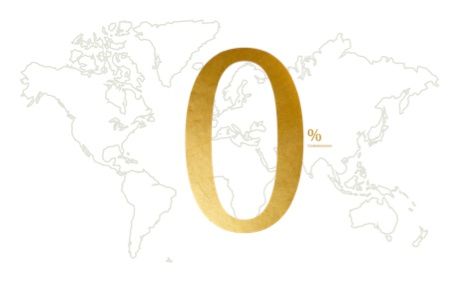 Finally the commission free websites. The marketing and exposure of your property when you list on one of these commission-free websites will be comparable, if not better, than that of the big international groups. Their marketing through portal websites casts a very wide net attracting buyers from around the globe and when the buyers show an interest, that buyer is passed immediately to the vendor so they can liaise directly. The key difference of these websites in comparison with a standard estate agency lies in the fact that 1. no commission will be due on sale 2. you will conduct your own viewings and negotiation. At The Viewing, a leading 'for sale by owner' website tailored to marketing high end overseas properties, vendors are appointed their own account manager to guide them through marketing initiatives so vendors always feel well supported and interestingly vendors also report positive feedback on conducting their own viewings and negotiations. The saving of 6% commission allows negotiations to reach a satisfactory closing price more easily.
So, plenty of options for you to consider and some background on how the market is structured. What are you waiting for, list on The Viewing today for international exposure of your property, your own account manager and 0% commission. List today